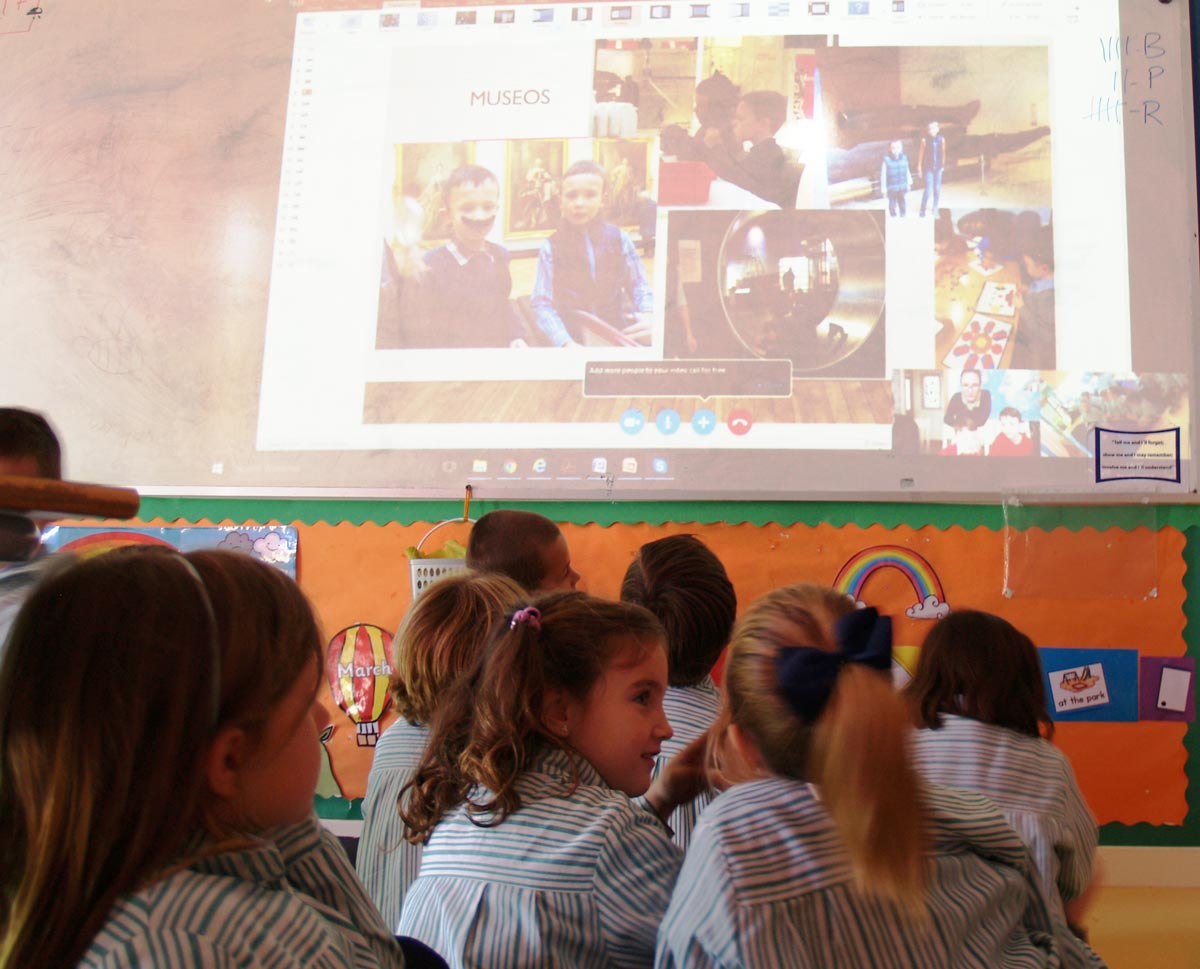 Thanks to new technologies, the students in Year 2 and Year 5, have been able to communicate with their friends Albert and Pau. They now live in Edinburgh but previously studied here in Elian's Castellón. Albert and Pau told us about their new life there, where they went to school, fantastic places they had discovered and many more anecdotes. We told them how we had celebrated La Magdalena and what plans we had for the Easter holiday.
It was a lot of fun for the whole group and we have promised to continue communicating with them in the future.
Many thanks to Albert and Pau for remembering us and wanting to share their new experiences with us.
At Elian's Castellón, we are strongly committed to applying new technologies for communication and education.
11 Apr, 2017
Posted by Comunicación
4 Tags
0 Comments