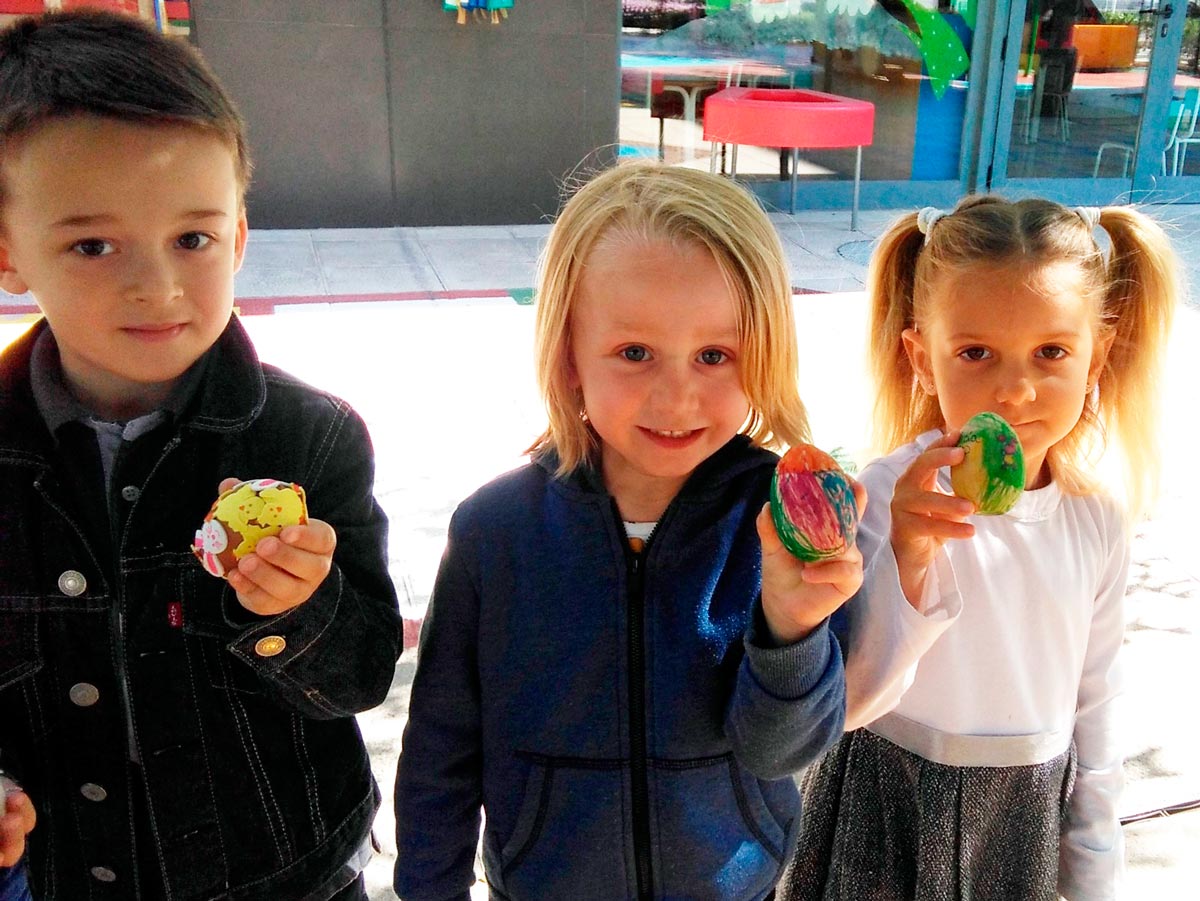 All of our Foundation Stage pupils were able to welcome the Easter holidays through a fun packed day with a surprising end.
The teachers organised Easter related games with eggs and bunnies during the day. Children had painted the eggs used in the different activities. They played games they participated in an egg hunt around the classrooms and playground looking for all the eggs that Easter Bunny had left for them.
To round off the day all the children participated in the Easter Parade modeling with pride the hats they had designed, and made at home with their families. The winners this year were; Manuela Martín from Miss Ellie's class, Isabel Torres from Miss Nelly's and Elsa López from Miss Loretta's.
They were all so good that even the Easter Bunny himself came to give them a big round of applause and wish them a Happy Easter.
12 May, 2017
Posted by Comunicación
2 Tags
0 Comments