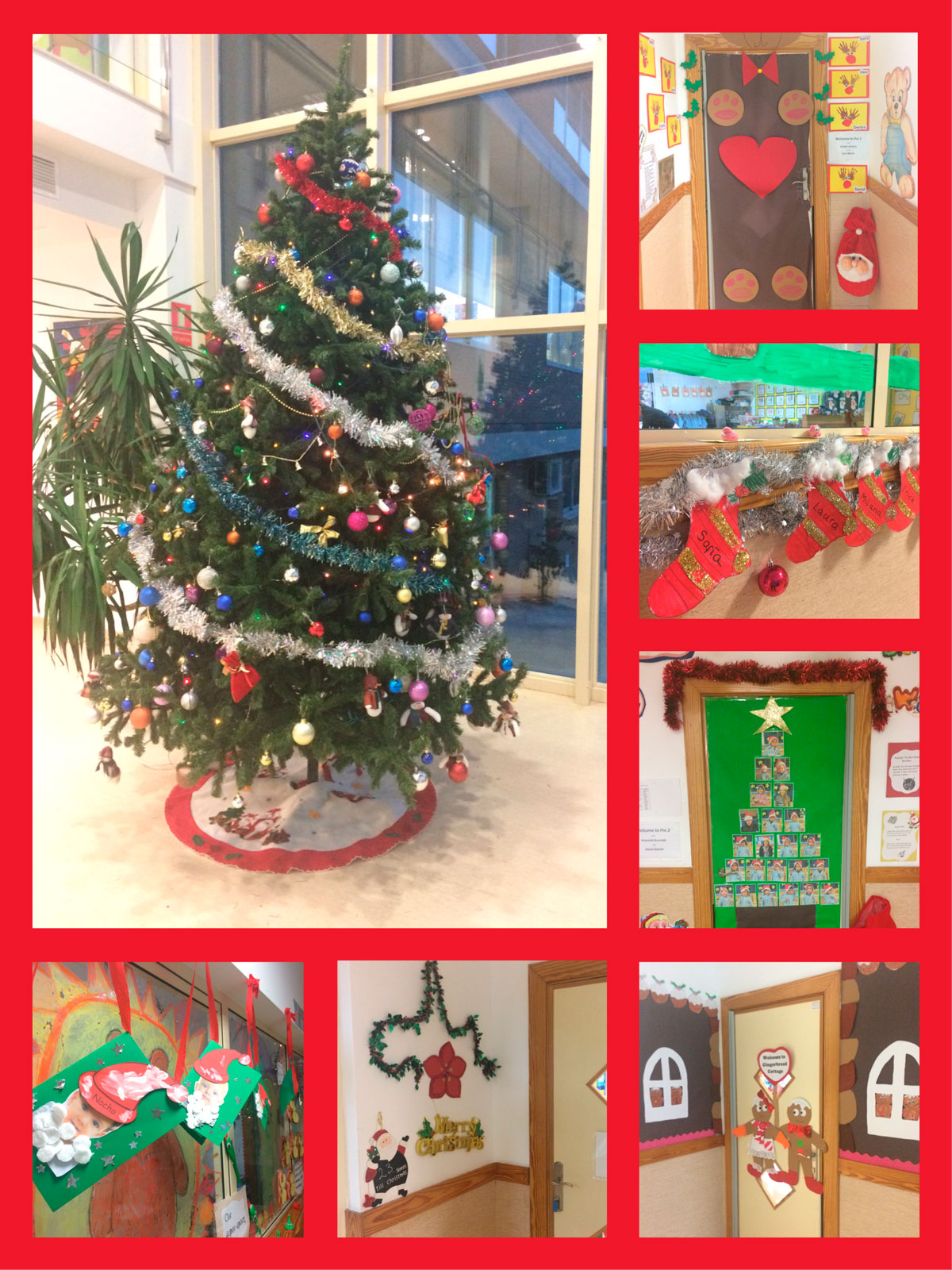 When the students arrived at Elian's British School La Nucia on Friday 2nd December they couldn't believe their eyes. The school had been transformed over the night and was filled with Christmas decorations.
As the students from pre 1 to year 13 entered the school they were met with the sight of fairy lights twinkling throughout the building and the decorations glistening in the corridors. Dominating the main entrance was the magnificent Christmas tree, decorated as always by the staff.
Rehearsals for the performances are well under way and everyone is looking forward to watching the musicals and enjoying the annual Carols by Candlelight.
Stay tuned for our coming Christmas events!
5 Dec, 2016
Posted by Comunicación
2 Tags
0 Comments