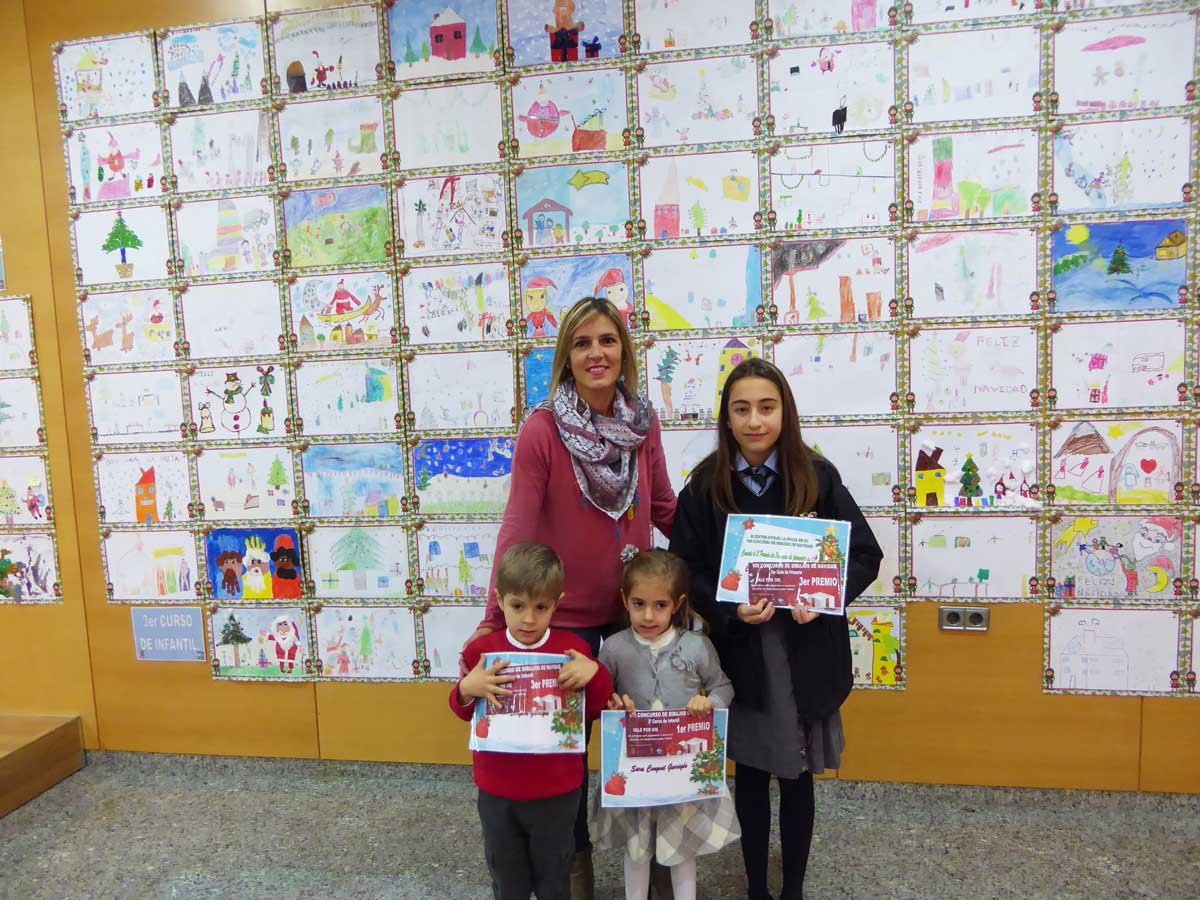 On Monday 19th December an award ceremony was held for the VIII Concurso de Dibujo de Navidad at the Centre Juvenil in La Nucía. In this 8th edition 480 students from La Nucía schools have participated and the theme this year was 'Sueña la Navidad'.
Three students from Elian's British School La Nucía were awarded with a prize; Sara Congost Garrigós, Rec A- 1st prize of her category, Marcos Congost Garrigós, Rec A- 3rd prize of his category and Carmen Ferrer Tudela, Year 7L- 3rd prize of her category.
The Councillor for Youth from La Nucía, Mª Jesús Jumilla participated in the ceremony.
Congratulations to all the winners!
22 Dec, 2016
Posted by Comunicación
3 Tags
0 Comments