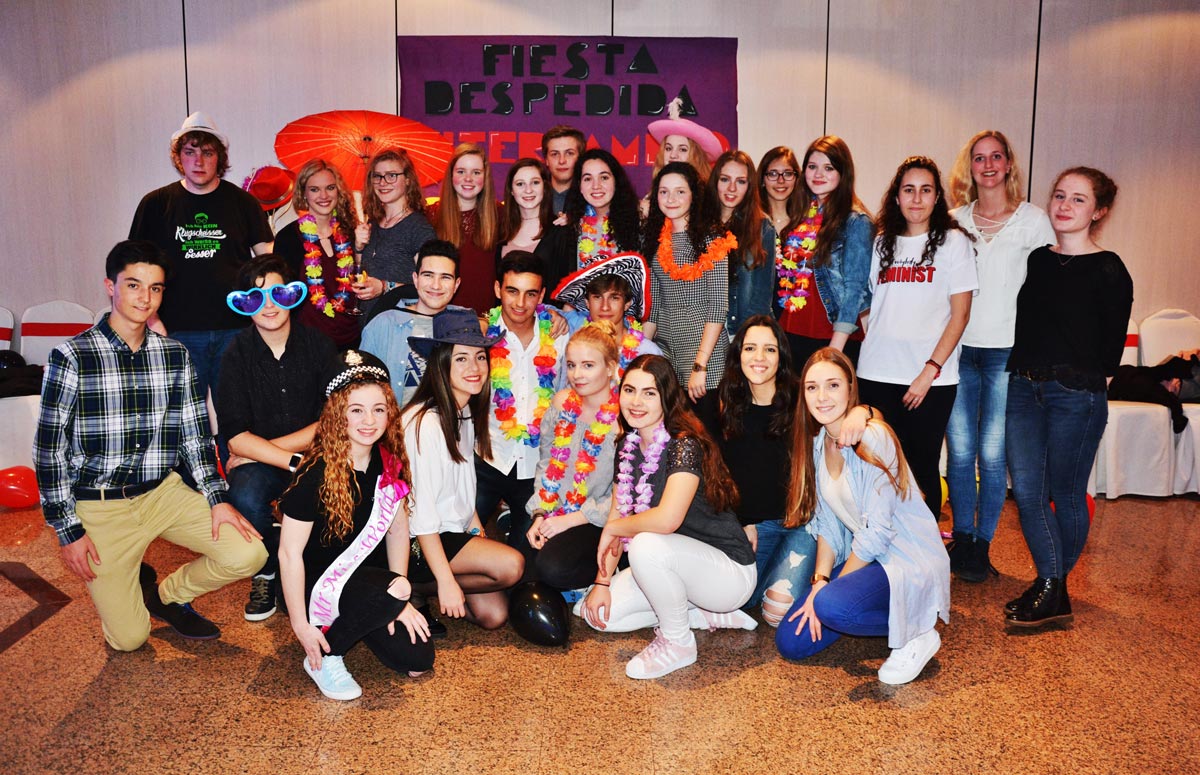 "During this academic year we organised an exchange with the "Lise-Meitner-Gymnasium" in Neuenhaus, Germany for the second time. We organise this exchange to allow our students to apply their language skills and to learn more about the culture, lifestyle, food and traditions of the country, whose language they are studying.
In September, 12 students from Elian's went to Germany. For a week we visited places like Bremen and Osnabrück as well as the medieval castle of Bentheim and the famous shipyard "Meyer Werft" of Papenburg. On our last day we also visited the city of Amsterdam.
In the second part of the exchange 13 German students came to Spain from the 2nd-10th of March. Here they visited Villajoyosa and it`s chocolate factory, Alicante and the Volvo-Ocean-Race-Museum and spent a day in the Safari Aitana, including a 3-hours-guided tour. One day, the German and Spanish students participating in the exchange went to Valencia where we visited the Fallas museum, did a guided tour through the old town, visited the City of art and sciences and stopped to make photos from the Albufera Lake. On the last day of the exchange we organised a brilliant farewell party in the hotel "La Marina".
We have already started to organise next year's exchange and hope it's going to be as successful as the first two!
21 Mar, 2017
Posted by Comunicación
3 Tags
0 Comments