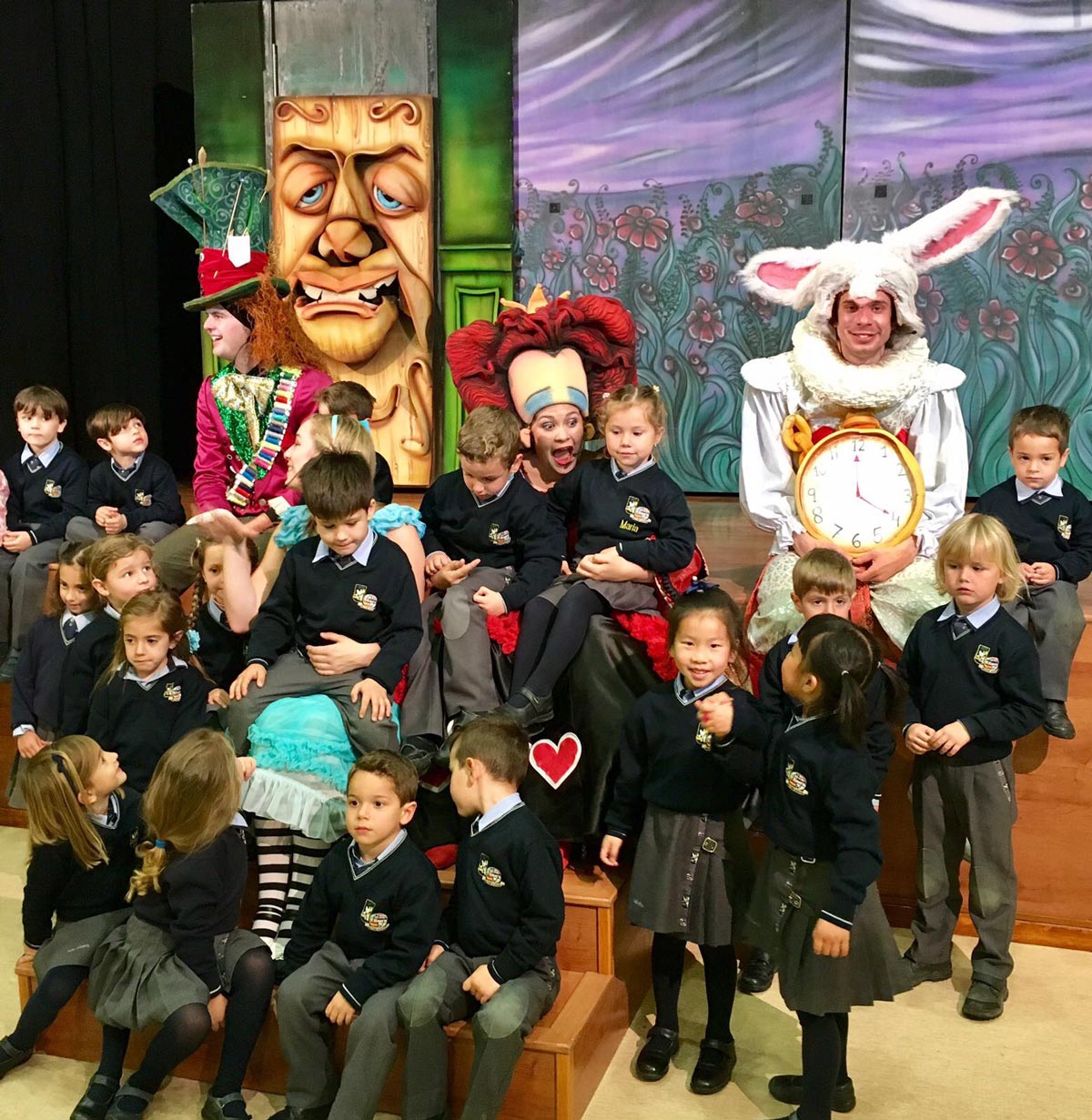 The children from Pre 1 to Year 1 enjoyed a performance of 'Alice in Wonderland' in our school auditorium.
The children were enthralled by the characters and special effects. Some of them even had the luck to be invited to participate on stage along with the actors. There was no shortage of volunteers!
All had the opportunity to join in with many songs and catchphrases in English. It was a lot of fun and an enjoyable time was had by all.
A brilliant production by La Tourné Teatro!
23 Mar, 2017
Posted by Comunicación
2 Tags
0 Comments