All of our classrooms have interactive whiteboards, projectors and computers. Each year we have evolved with new technological advances. Therefore, our school is constantly changing at a technological level, providing new resources. We also work with other schools in the group, sharing experiences and introducing them into our school.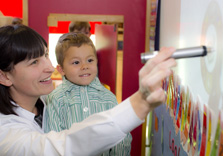 Classrooms
All our classrooms have computers connected to the internet and multimedia components, comprising of a projector, speakers and interactive whiteboard. All of this equipment is available to the teachers to aid and reinforce the learning of our students.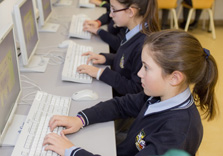 Computer Rooms
We have one classroom equipped with 25 computers and one classroom equipped with 15 computers, to deliver the subject of ICT. As well as participating in the ICT classes, in this classrooms students can work independently or in groups as well as increasing their knowledge using the facilities provided by the school.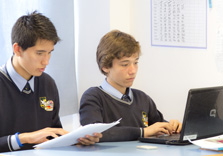 ELIANS 3.0
We have a website to support our teaching called: Networking Class, which allows students to have access to the resources provided by the teacher in real time and on any device with internet access. It also allows parents to monitor daily the academic performance of their children and keep abreast of the news and information that the school provides.
This web environment is included in the educational platform  "ELIANS 3.0".