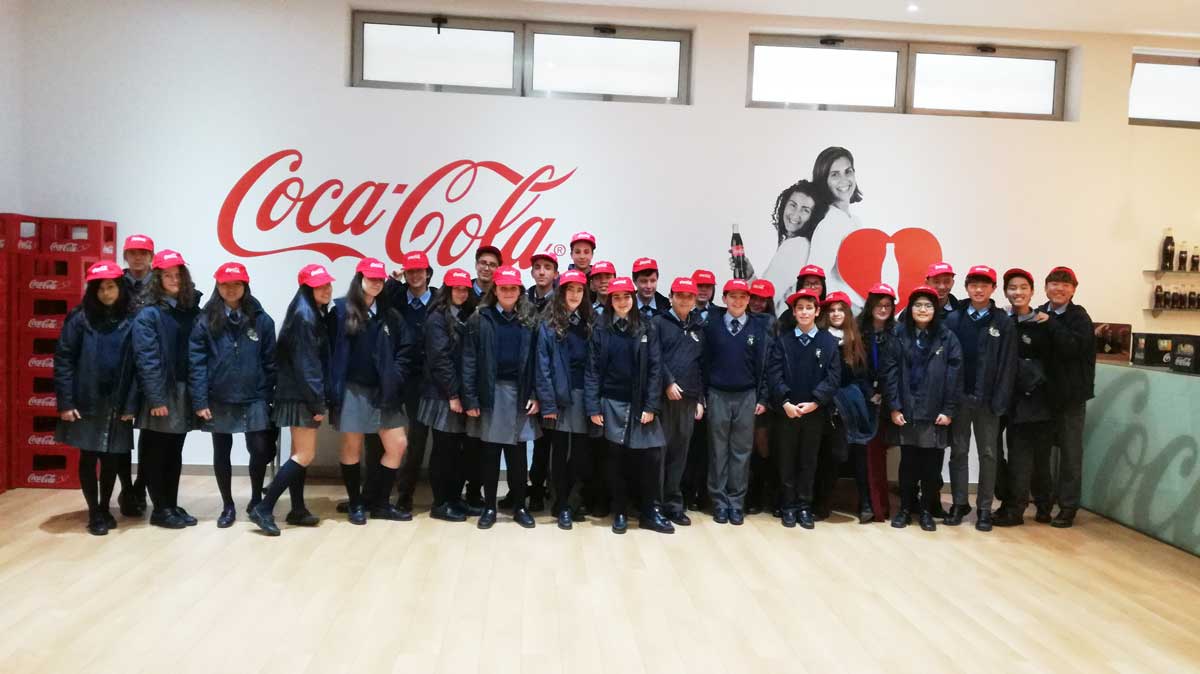 2nd Year Secondary students visited the bottling and production floor of one of the factories of Coca-Cola Iberian Partners. During their two hours stay, they toured around the facilities and learned how that famous drink that everyone likes so much is made and how it reaches their hands. The day began with a tasting session of different drinks and with an explanation about the facilities. As well, they watched a projection of historical advertising videos of the trademark that were highly commented. There were great expectations from the students, who discovered some of the parts of the productive process, like how the PET bottles are made.
Later on, the literacy contest called YOUNG TALENTS SHORT STORY (57th edition) it was explained, in which our students will participate soon.
The students finished the day very happy with the visit and it should be mentioned the kindness and the work of those people responsible for the visit to the factory, who managed to transmit the magic of COCA-COLA to the students.
14 Feb, 2017
Posted by Comunicación
3 Tags
0 Comments