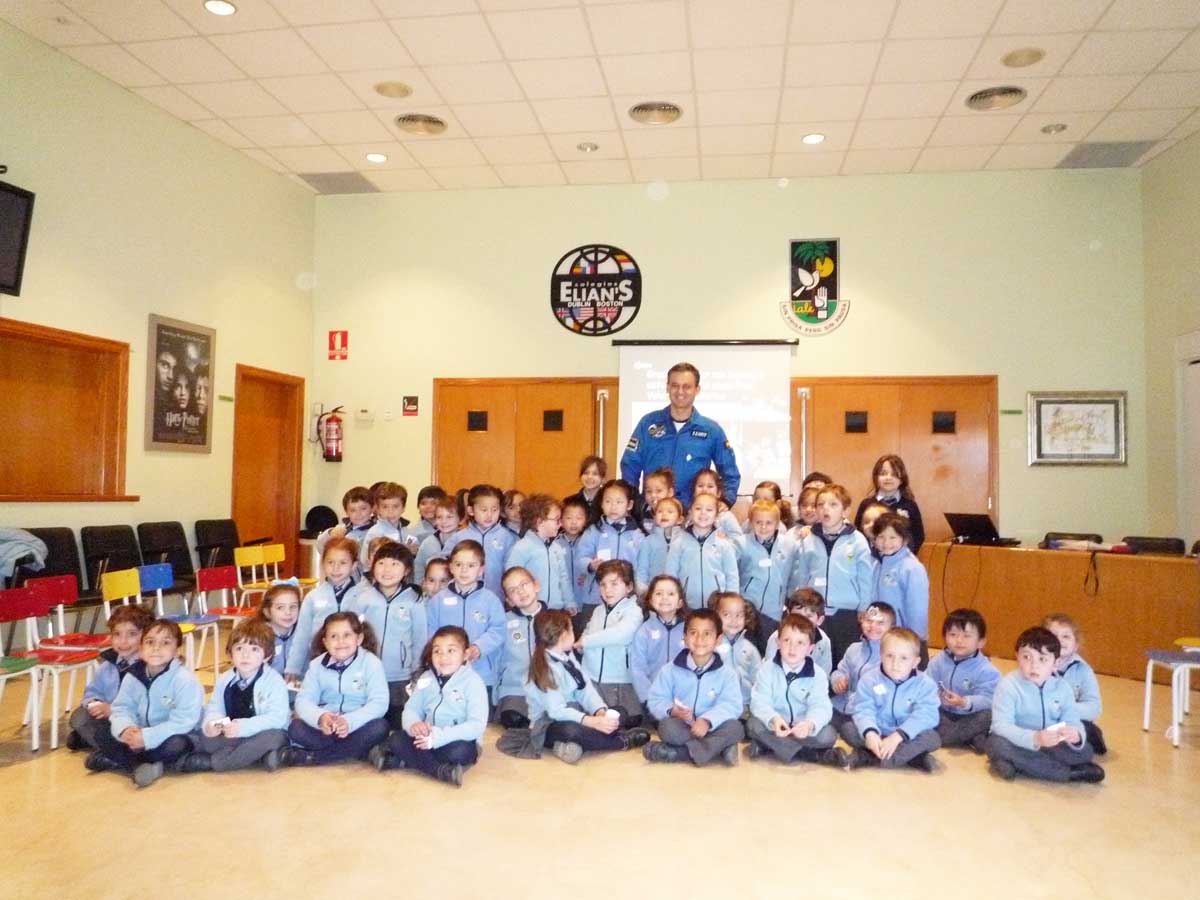 As a finishing touch to the "Space" project that EDI2 have been studying, the four and five years old pupils had the first hand opportunity of listening to Mr. David Raboso Garcia-Baquero, Director of the European High Power Laboratory in RF and Director of the European High Potencial Space Materials Laboratory for the European Space Agency (ESA) and the Valencian Space Consortium (VSC). He is also the godfather of the thirty-sixth Promotion of Iale and father of students in our school.
It was a privilege to have him with us, awaking the students curiosity about this interesting topic. Through his words and telling them about his own experiences, using images and videos, they discovered what life is like in a space station, the preparation that the astronauts receive, the trips and projects that they carry out… Without a doubt, it was an afternoon that our Infant School students won't forget.
The afternoon ended with the pupils handing over all the "space" drawings that they had excitedly prepared in the classroom.
Mr. David Raboso received a commemorative 50th Anniversary crystal and his daugthers, Valeria and Ekaterina, were in charged of giving him a badge to celebrate this special year.
14 Feb, 2017
Posted by Comunicación
4 Tags
0 Comments