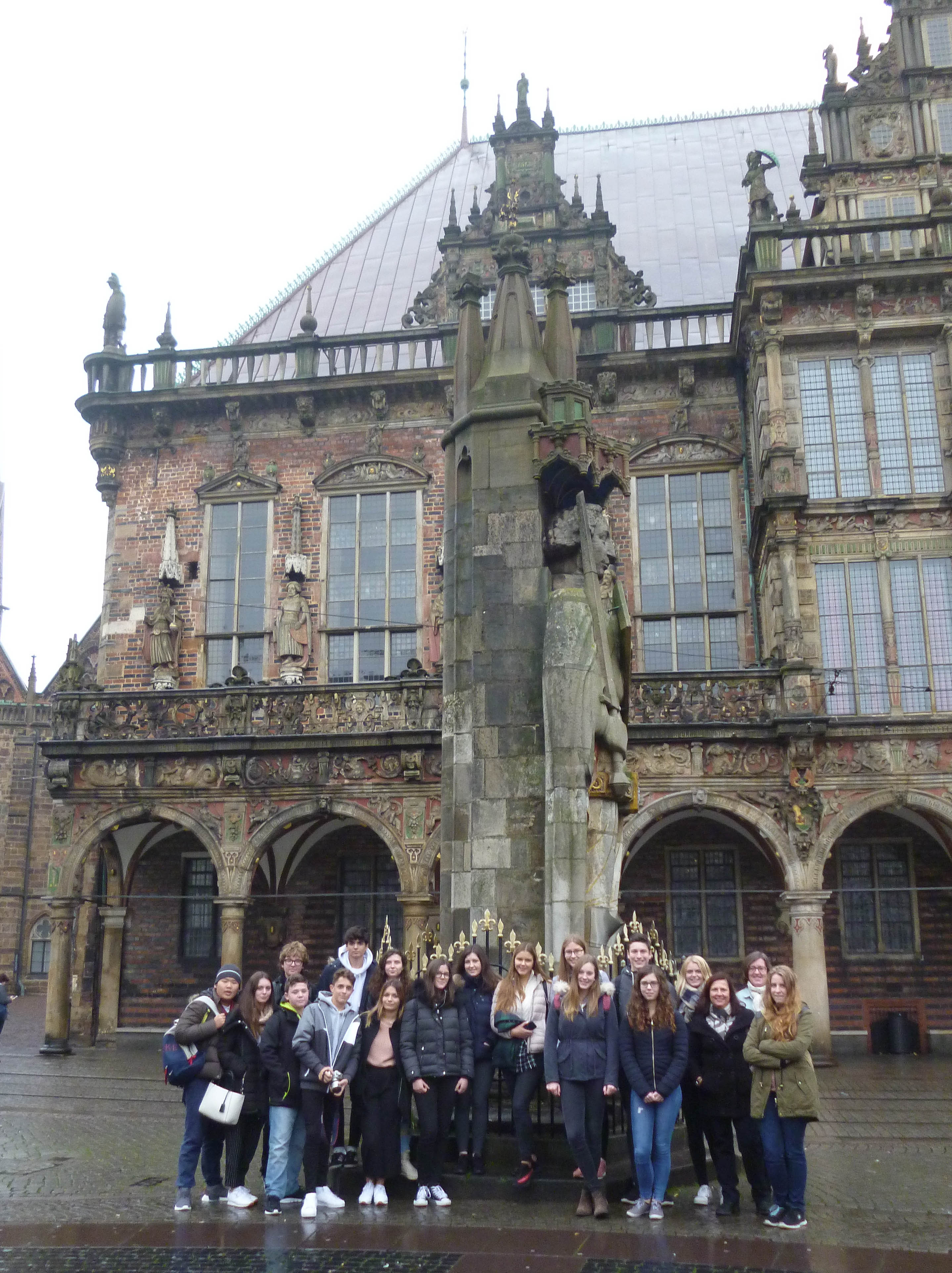 The first part of this year's exchange with the Lise-Meitner-Gymnasium in Germany took place between the 26th of October and the 3rd of November.
Nine Year 11 students had the chance to spend time getting to know their exchange partners and their families. They made new friends and learned about culture, traditions, lifestyle, school life and food in Germany.
The students went on three organized trips, one to the beautiful city of Osnabrück, another one to Bremen (one of the most picturesque cities in Germany) and the third to the Meyer Ship Yard in Papenburg, where some of the world's most famous cruise ships are built.
The students also spent a lot of time with their exchange partners, who organized some great activities, including a trip to a theme park, one to an indoor water park and another one to an ice rink.
The students had a wonderful time in Germany. They are now looking forward to the return visit from their exchange partners in March, when they can reciprocate the kind hospitality they received in Germany.
14 Nov, 2017
Posted by Comunicación
1 Tags
0 Comments