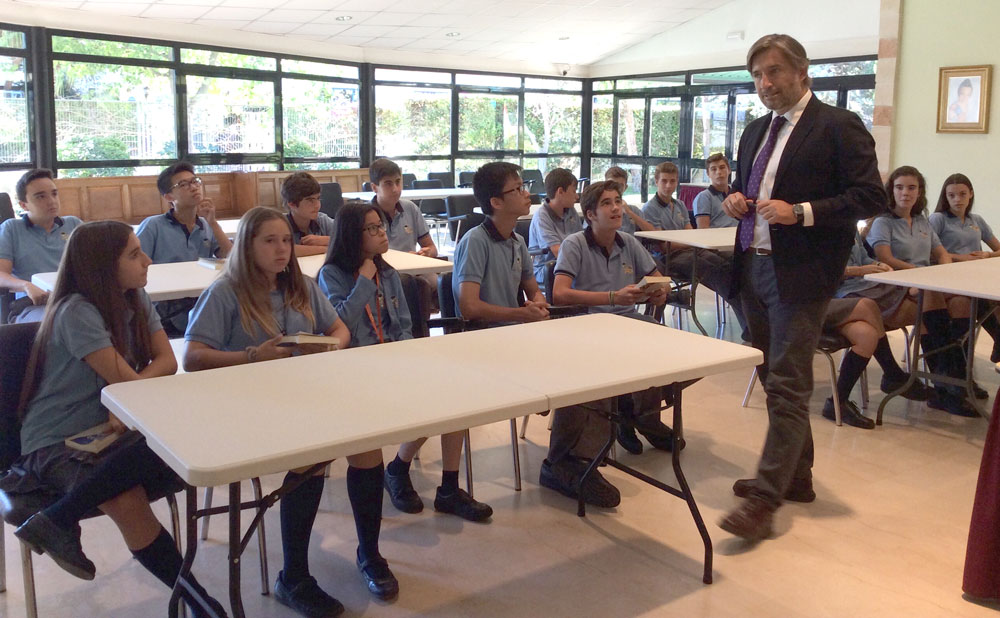 One more year, our second cycle Secondary and Baccalaureate students will participate in the Literacy Excellence.
Literary Excellence is a Project that searches for talented Secondary and Baccalaureate students, to be future novelists, writers and journalists. Through different workshops and with the advice of the writer Miguel Aranguren, they are educated in the excellence of reading and literary creation with the objective of becoming a benchmark for society.
During the last edition, we read many of the pieces of work that our students published on the competition website and we are proud to announce that two of them have won in the last edition, winning the first prize in each of the competition categories:
Alejandro Caicedo Yusti in the form Opinion Piece and Emma Roshan Haghighat in the form of Short Story.
Today, we have enjoyed Miguel Aranguren's visit, who has kept an interesting discussion on the importance of Reading and has exchanged experiences and interests with our students.
The creative writing workshop ended the day's proceedings in which the students have were very active and demonstrated a very participative attitude.
We will keep you informed of the progress of this edition that has just begun.
21 Oct, 2016
Posted by Comunicación Iale Elians
4 Tags
0 Comments