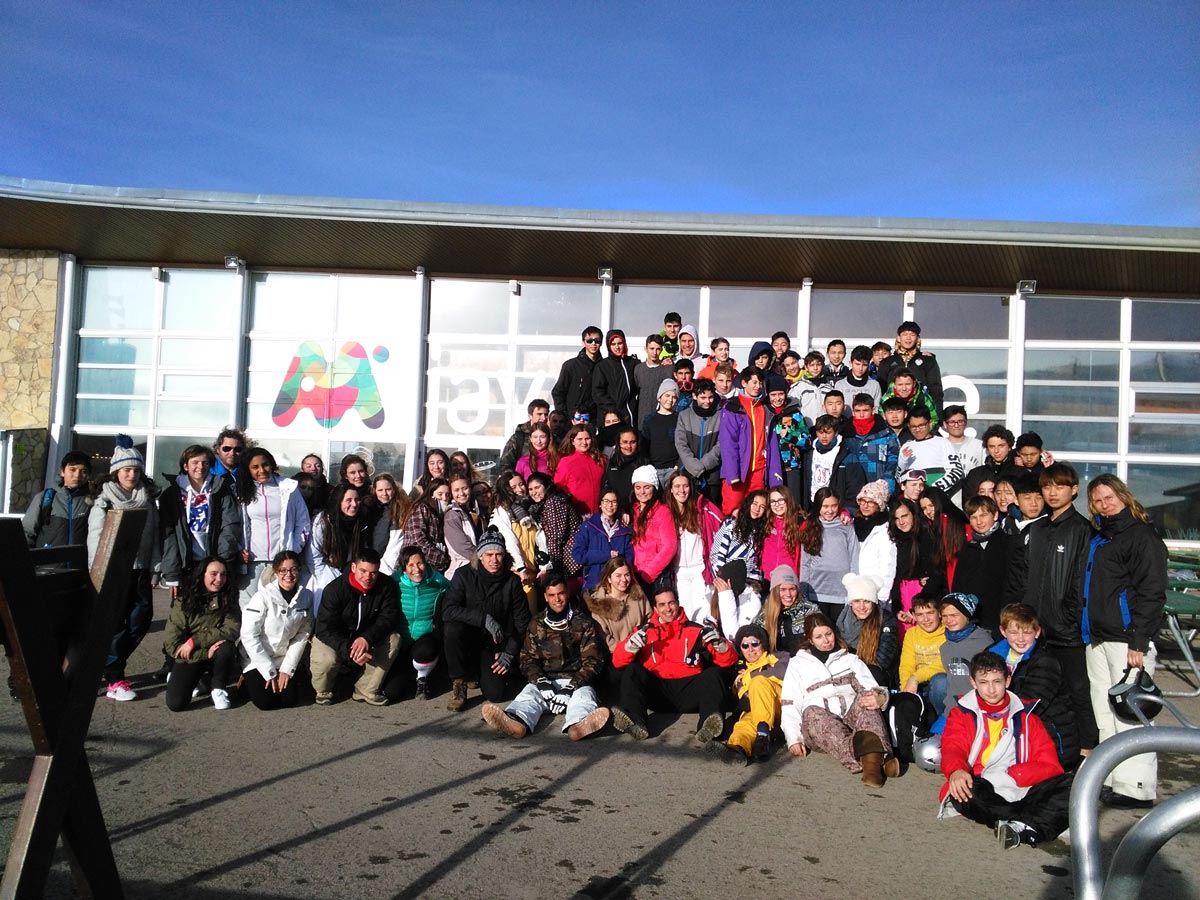 Like every school year, on Friday 24th February, we celebrated Sports Day, one of the most awaited activities of the school year.
This year, out topic was "Winter Sports", and Secondary and 1st Year Baccalaureate students enjoyed a skiing and snowboarding day on the Javalambre slopes.
The day started at 7:15 am, when we left towards the ski resort with our batteries recharged and the excited feeling of enjoying the day doing sports.
Once there, each student picked up his own material, and after that they were taught by the ski monitors, taking into consideration the specialities and levels of the students.
After a short break to regain strength, they continued with the classes until they closed the ski slopes.
It was a great day, in which apart from practicing a different or new sport for some of the students, they enjoyed the experience, they had a super time and they came back to Valencia with the desire to repeat it next year.
10 Mar, 2017
Posted by Comunicación
2 Tags
0 Comments