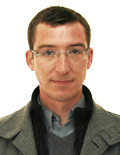 Why IALE? Because we provide tools and guides to empower our students so that they can live in a passionate way in the professional world, with ethics and equity; we face with clearness the challenges of globalization from a humanizing, assertive and competitive perspective, with the student and their interests in the gravitational center of their daily actions.
…. One of our main pillars that differentiates us is our ability to enhance the intellectual culture of our students… acting as search engines for new challenges waiting to be discovered and stimulating their intelligence in order to let them be the main actors of a new social order of peaceful coexistence and welfare.
… why IALE? Because our school generates structures and provides the necessary means for all our students to be excellent, to be self-demanding, taking charge of their education and not shying away from their personal, professional and social future.
D. Antonio Sánchez, Philosophy teacher at Iale School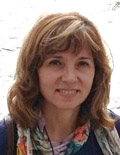 No doubt, because it has been the best investment we could make in the education of our daughter, and because after fifteen years of being part of this big family, we can say without a shadow of a doubt that the School has met all of our expectations, and in many times, it performed well above what we could imagine.
We were sure we wanted a bilingual school where children could learn English in a natural way. We also wanted a school compatible with our working hours, so a lunchroom was a must have. We also wanted it to be in a natural environment and full of green spaces, and also to have extracurricular possibilities to improve the normal academic training. So, with all these requirements, we visited several schools, and among them, we visited the IALE School.
Having gone through all the stages, and noticing how she was growing intellectually and in her values, the final touch was her experience in secondary and high school; we can say that we totally made the right decision choosing IALE… The teachers are excellent at all stages… true professionals focused on getting the best out of our children. The more the students give, the most the teachers are involved…
Our daughter started studying Medicine two years ago at the University of Valencia with one of the best access notes, and there she is, learning and enjoying her studies as she had always dreamed of, and certainly deeply grateful to her IALE School for everything they worked on her personal success, and feeling very proud of being part of this great School
Mrs. Montserrat Navalón, mother of the former student of the School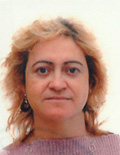 …My goal was that my daughter learned English, that she had a good level of English, so I opted to find a private school where children could learn English from a very early age. But I did not want a British school because I preferred that my daughter knew who Cervantes was before Shakespeare…
…I started to notice the level of English of my daughter, but I also started to value other things: the extracurricular activities that complemented her education, during her weeks of attendance she became increasingly independent, and of course the variety of knowledge that they acquired within school hours: Chinese, French, IT, finance… and where after-hours, but within the Center, they could do sport or learn music getting official certificates…
In high school, although the School ceases to be bilingual, it is still full of opportunities for the students. We can educate our students to become writers (literary excellence, Mainel Foundation), researchers (research project, scientific campus), chemists and biologists (University Olympics), journalists (Press, Online Publication Project of "El País"), speakers with initiative (European Parliament Model) or entrepreneurs (Finance, Cooperatives) and people with values ​​(lectures, conferences, seminars, charity projects)…
Why Iale?
Because it is a school where young children can learn and be happy. And for the seniors, it is a school of opportunities, where "if you want, you can".
Mª Jesús Cervera, mother of a high school student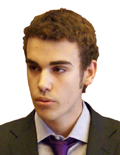 IALE School was my second home for 17 years, I came in crawling just to get out to the gates of the university as a man willing to take on the world. As a college student, the distance makes me appreciate how important those years were for me, how they helped me become who I am and who I want to be.
 From his/her very first steps, a child should receive an education that develops his/her potential, helps him/her discover his/her strengths and helps you live a full life. And my own experience tells me that the education system IALE can do it.
For me, the most important thing is that in IALE you are never just "one more". The proximity of both Faculty and Board makes you feel supported and motivated, everyone cares about you and is committed in your learning and in making you enjoy your life.
 IALE offered me an unlimited number of opportunities to develop myself both academically and personally, and I could participate in all kinds of projects and activities, both within and outside the school.
In short, my years in IALE have provided me with everything I need to face my college years without pressures, and especially in this changing global world we live in where big people, leaders, are distinguished by their adaptability and their capability to turn problems into opportunities.
Fran Auñón, former Iale student and 2nd best score of PAU test in Valencian Region 2011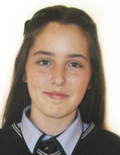 A bilingual education in English and Spanish, is essential today. And besides, we learn more languages​… their facilities are superb and full of features… and the teachers are the best, they are very committed to the education of students.
We have whiteboards, iPads and the latest technology in the classroom, fantastic sports facilities surrounded by a green, healthy and very pretty environment.
And if that is not enough, we are very happy and we have so much fun while we learn.
Celia Selva, Primary student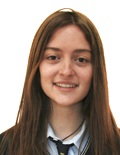 My parents took the decision of having me studying in Iale took when I was only three years old.  Now it's been fourteen years of those first steps at the School and I can definitely say that joining Iale was the best decision my parents could have made.
Iale is a school that not only make students learn, it makes them become better people every day… This is due to the support we receive from teachers and the school Board, you can count on them any time you need them. If you are afraid of telling them, do not worry, they will ask you how you are.
Th opportunity we have to study languages ​​is very important… I will never forget when we visited the University of Navarra and enjoyed the literary days…
After fourteen years at the school I can say that studying in Iale is the best opportunity my parents could have given me.
Maria Luján, High School student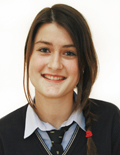 At only fifteen months I started at this school which has built my way forward the best possible way, as it does with all its students, who come being small children and become grown ups 18 years later.
From a very young age, besides instilling us with many values, they ​teach us languages ​​in which we take exams when we get older so we are prepared to get the qualifications we want. Last year, in Year 4 of ESO, I had already passed the following exams – A2 for French, PET, KET, FIRST, the twelve levels of Trinity – and I had lived four months in Ireland.
…and not to mention the travels and activities where we have had the best times of our lives. From our first trips "without parents" to Calvestra, to our end-of-year trip to Rome…
…And all of this, with the unconditional support of all the teachers, the board, staff and friends make us feel as part of a large family…
Núria Busutil, a High School student